Going Where No Computer's Gone Before
Xerox
Xerox wanted to mobilize their records management software to improve how firefighters gather and interact with information in the field.
Objectives
Streamline the data collection process
Provide mobile access to critical information
Allow firefighters to collect and complete all inspections on site
Instantaneously synchronize data between modules and devices
"Where I am now [in early April] in the inspection process is where I usually am in September or October. In a month and a half, I've done about nine months' worth of work."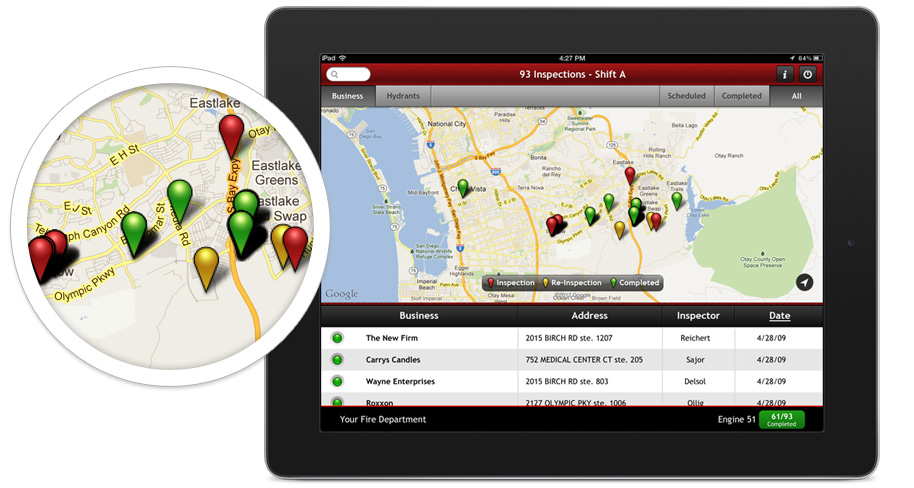 Making Field Work a Breeze
We simplified fire and hydrant inspections by building interactive maps, real-time inspection statuses, and effortless on-site tools into a powerful native iPad application. Influenced by actual firefighters, the application's interface and newly designed inspection questionnaire help fire companies save hundreds of man hours doing routine inspections.
Replacing Pencil and Paper
We implemented a powerful inspection questionnaire that automatically populates reports and certificates on-site. The questionnaire eliminates hours of needless manual data entry by syncing directly to the FIREHOUSE network, making all changes instantly accessible from any device.